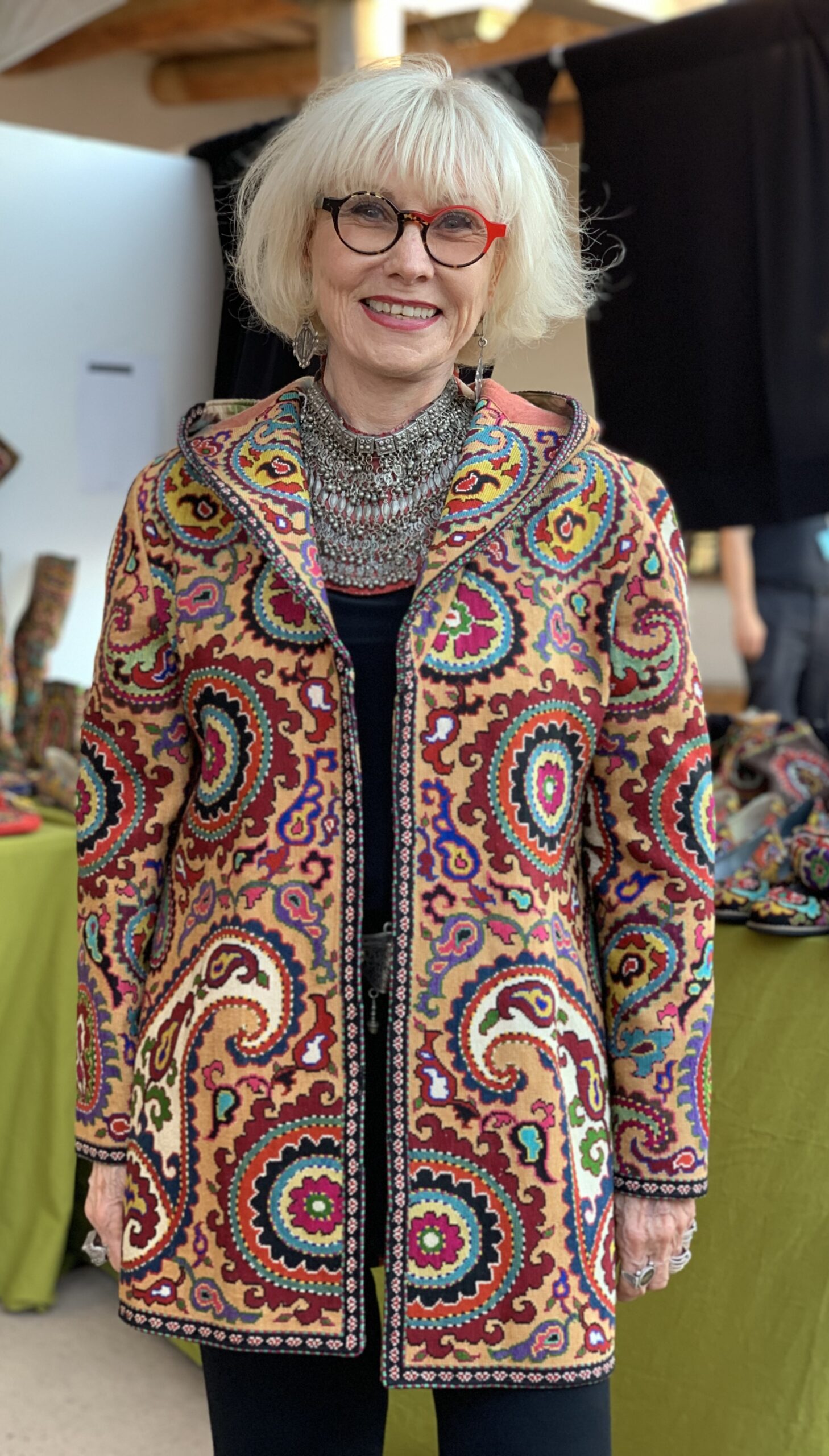 Sheila Ellis was born with the collecting gene.  As a child she collected miniature ceramic animals, then progressed to miniature china tea cups.  As an adult she graduated to collecting vintage costume jewelry and ultimately to ethnic jewelry, clothing and textiles. 
She taught Junior High and High School History and English in East Los Angeles until moving to Santa Fe New Mexico. On a fateful trip to Turkey in 2000, she went on an epic buying spree which led her to start Samarkand, her tribal arts business in Santa Fe.  Additional trips to Mexico, Guatemala, Peru, Iran, Morocco and other countries provided opportunities for finding more treasures.  The name Samarkand was chosen because it is one of the great cities of the Silk Road, a center of international trade for centuries.  Samarkand has had a retail presence for many years in Santa Fe at the amazing Travelers Market, a collective of ethnic arts dealers all gathered under one roof. After several false starts she finally knuckled down to create her website so that she could share her treasures with a wider audience.
Sheila served on the Board of Directors for the Santa Fe International Folk Art Market, and continues to serve on the Market selection committee, and is chair of the Best of the Best Booth at the market.  She also served on the Collections Committee for the National Hispanic Cultural Center in Albuquerque, NM.